This isn't any old bottle of H2O, this was different & stood out!
I had the most wonderful holiday this summer in the Balearics. It's probably been 30+ years since I was last there & hadn't appreciated back then just how beautiful this jewel in the Med really was.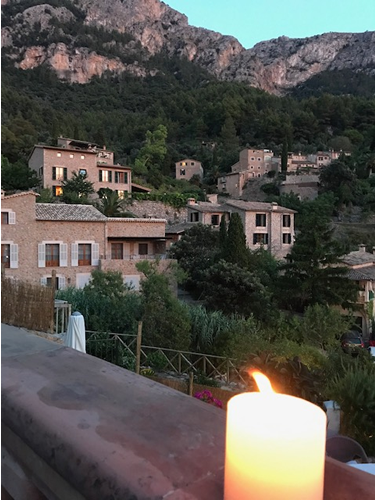 Over the 10 all too short days we were there, we spent time exploring the island, visiting rustic Spanish villages nestled in the hills. (Opposite is the stunning view from the most beautiful restaurant in Deia).
We strolled the cobbled streets of Palma rich in history, surrounded by ornate buildings & saw the stunning cathedral as well as purusing the chic ports harbouring yachts that beggared belief...I picked mine out btw for when those lottery numbers come up!
The reason I share all this with you is that today, months on since returning home I stumbled across a water bottle. Not just any old water bottle, oh no it was my colbalt blue 'Solan de Cabras' one that I'd brought all the way back to blighty with me. I was immediately taken back there for a few split seconds in that moment, evoking all those wonderful memories.
Now this water bottle wasn't expensive. Well perhaps a euro or so more than the bog standard nestle & Euroski own brands that it was stacked amongst, but it stood out & looked the dooleys! Each of the bottles on the shelf had exactly the same thing in them, water...I was thirsty after the long walk in the baking sun & needed a drink but this water was presented in such an eye catching way sat there on the shelf that it was the one I wanted & just had to have!
After relishing the contents on the slow stroll back to our villa the bottle wasn't disposed of & thrown away. No, it was unusual had an edgy design, I loved it & so reused time & time again throughout our stay. Not only that, it's travelled over land & sea back home to the UK which I know would not have happened had I just picked up the regular clear plastic option!
Great presentation is key to making any product desirable & if it's re-usable then all the better value too. Whether it's water, or party bags you can automatically add appeal that lasts & triggers great memories long after the occasion when it's been well thought through.
How desirable are your party bags?
If you want an alternative to regular plastic party bags that head straight in the bin & would like more information on how you can make yours stand out for the right reasons, book a 7 min discovery call with me at a time to suit you & I'll share exactly how this can be achieved!
Here's my diary - www.calendly.call-with-leigh  I look forward to sharing the secrets to successful sales with you!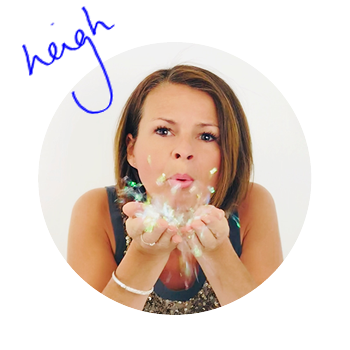 01952 30 30 40